Answers to your questions before a session
You probably have a lot of questions about me and my services. This frequently asked questions page will give you the answers to all your questions. It is imperative that you read it before contacting me because I will not respond to someone who does not take the time to read this page.
Sessions can be held in different locations, but I usually receive in the center of Paris. The exact address will be given to you on the day of the session.
If you have the possibility, try to book at least one day in advance. This will allow me to prepare the session as well as possible and it will be beneficial for you. A session with a dominatrix has to be prepared.
You will have to come to me freshly showered and with clean clothes.
After reading my session page, you will need to go to my contact pageread it, and fill in the contact form.
No. Even if you are the nicest, the most useful, the most beautiful or whatever, you are not exceptional so no exception.
I have already booked a couple of sessions with another dominatrix and as a rule, I do it when I know the other dominatrix. You can try to send me a message with the link to the other dominatrix's website just in case but I won't necessarily accept.
For the moment, my sessions are in English and Russian only.
It's very rude to do that and it doesn't make me want to meet you. If you want to see pictures of me, I have a photo and video gallery on my site. You can also visit my Onlyfans page with even more content.
Les réponses à tes questions à propos de mon contenu en ligne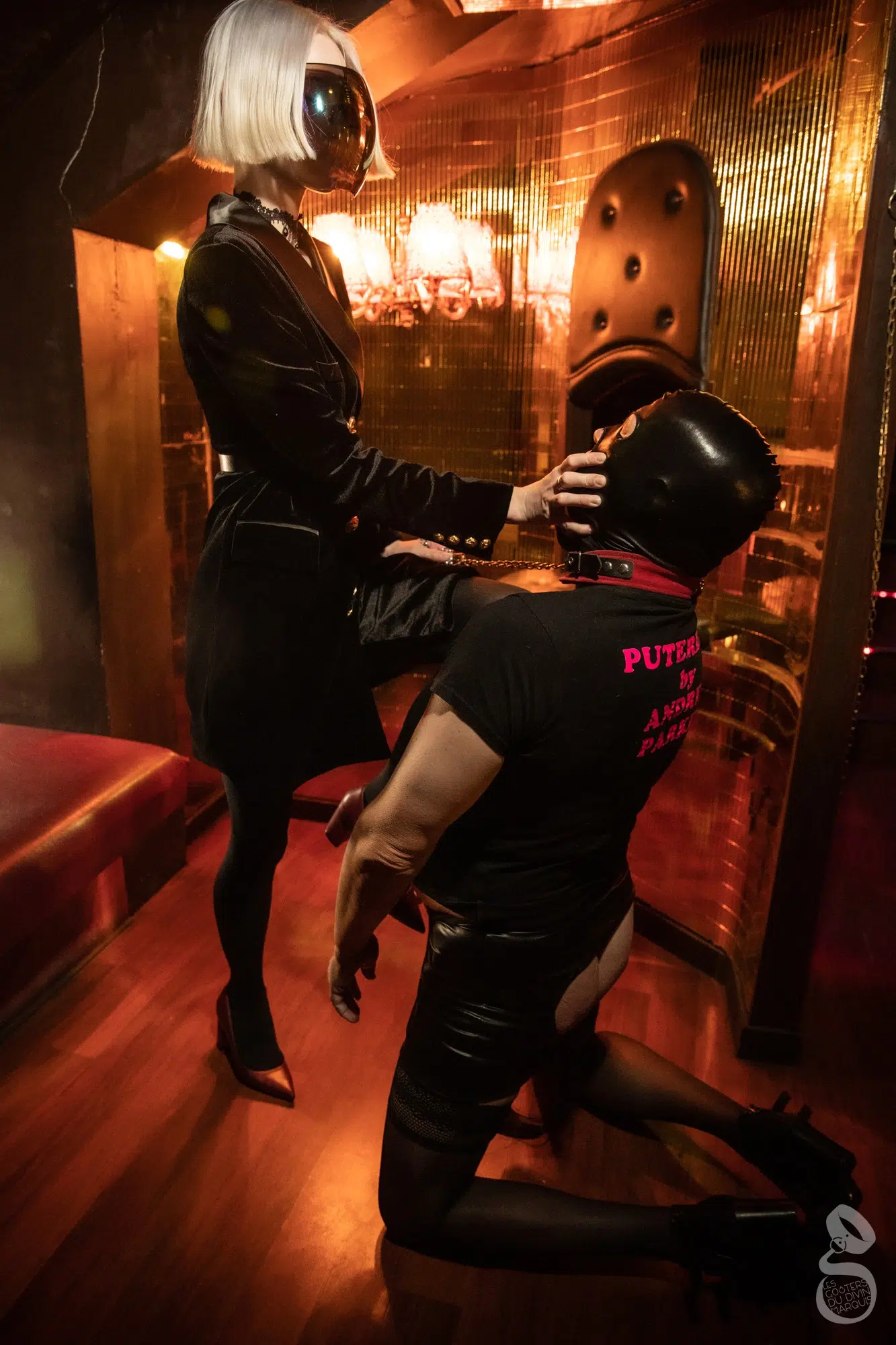 I offer BDSM photos and videos on my Onlyfans. You will never see me naked or having sex.
You can buy my content from the store on my website. Please note that I only accept Bitcoins. You can easily create a cryptocurrency account online at Coinbase. It's easy and much more discreet than credit card transactions.
You can send me your script directly by email at [email protected]. Please note that personalized videos are not free.
You have a choice of offerings. I offer confidential payment methods such as BTC (bitcoin) transfers. You can easily create a Coinbase account. It's perfect for beginners and it's very secure. You can also use payment methods that guarantee that I won't know your real name.
Yes but better. I use Jitsi Meet for virtual sessions. It's like Skype but it's end-to-end encrypted, and you don't have to sign up. It's better for your anonymity.
The links to my social networks are visible in the footer of my website. I invite you to follow me there. I am particularly active on Twitter and Onlyfans.